Wedding Decorations & Supplies for Your Special Day
Your wedding day is a celebration of commitment, affection, and dreams coming true. What better way to realize your idea than with priceless wedding supplies and decorations?
Every little thing contributes to a memorable wedding environment, from charming centerpieces and fine table coverings to humorous signs and personalized presents.
Whatever type of wedding you have in mind, a romantic garden gathering, glamorous ballroom extravaganza, or a rustic outdoor celebration, the right wedding supplies and decorations will turn your location into a stunning scene that captures your distinct taste and personality. Prepare to adventure with the one and only Mr. Q's Magic Booth to make your special day a dream come true.
5 Key Factors to Consider When Selecting Wedding Decorations for Your Special Day
There are various important things to consider while choosing wedding decorations for your special day. These elements will make it more likely that your selected decorations will complement your vision, improve the wedding atmosphere, and produce a special experience for you and your visitors. Here are the five crucial considerations to keep in mind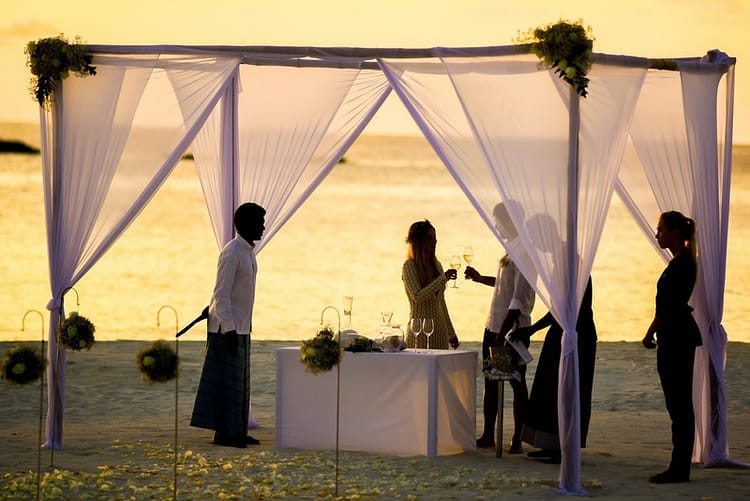 1.    Theme and Style
The general concept and design of your wedding should be taken into account. Your decorations should enhance and compliment the selected aesthetic, regardless of whether you have a traditional, contemporary, rustic, or whimsical theme. Ensure the decorations' hues, textures, and other design components match the chosen theme.
2.      Venue and Space
Consider the features and design of your wedding location. Think about the room's dimensions, architecture, and current design. Your decorations should complement the location's atmosphere and draw attention to its unique characteristics. For instance, organic themes like flowers and greenery would be great if you have a gorgeous outside garden setting.
3.    Budget
Establish and adhere to a spending plan for your wedding's decorations. Set a budget for each element, such as table centerpieces, lighting, blinds, and signs, and decide how much you will spend on each. Put your most critical factors first and develop inventive solutions to create your desired style while staying within your budget.
4.   Logistics and Usability
Keep into consideration the functionality of your decor. Please make sure they are useful and practical for your visitors and location. If your wedding is going to be outside, for instance, think about decorations resistant to weather conditions. Consider the difficulties of putting up and taking down the decorations within the allotted time.
4.   Personalization and Meaning
Add meaningful details and personal touches to your decor. Include components that illustrate your personalities, common interests, or cultural origins. Personal touches like monograms, heritage items, or DIY components may lend a particular contact and deepen the significance of your decor.
Wedding Supplies for Your Special Day
The appropriate wedding supplies must be chosen because your wedding day is a once-in-a-lifetime event and must be memorable. These materials range from functional necessities to aesthetic ornaments and are key to creating a smooth and wonderful experience. If you're planning a wedding, keep in mind these essential supplies: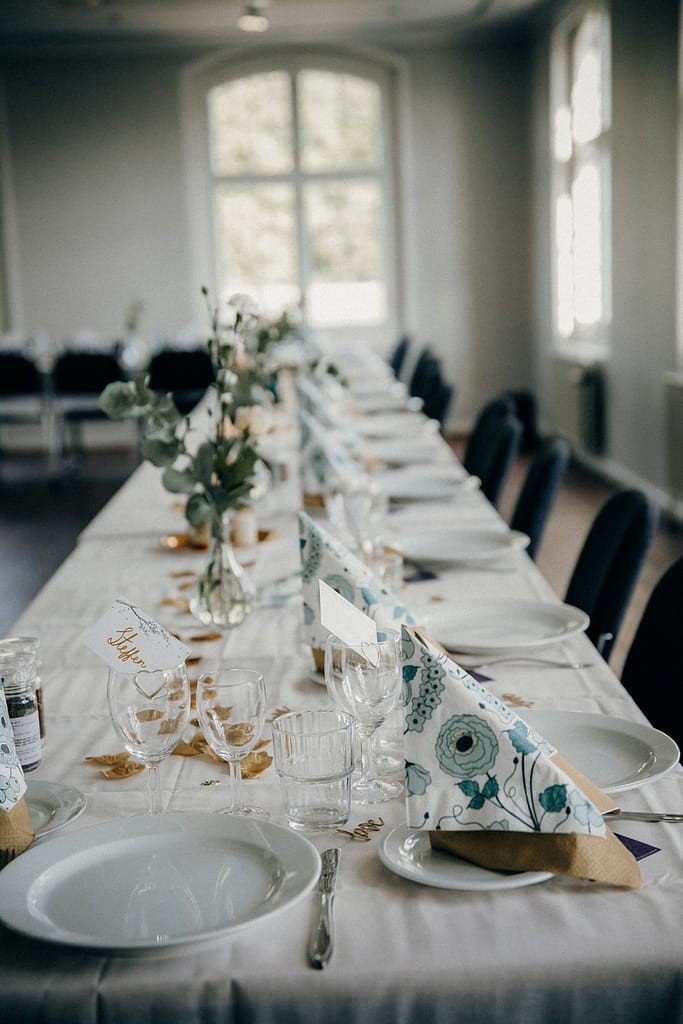 Save the Date Cards! (ULTRA Important)
These let your guests know when your wedding is, so they can put it on their calendars and start making plans.
Save the Date Cards! (ULTRA Important)
Seating cards make it easier for guests to identify their designated places throughout the reception, resulting in a smooth and well-ordered seating arrangement.
Guest Book
A guest book is a treasured memory of your wedding day, allowing visitors to record sincere notes, congratulations, and thoughts.
Menu Cards
Having menu selections on display at each table makes eating more enjoyable for guests who know the delicious treats that will be served.
Ceremony Accessories
Items like flower baskets, unity candles, and aisle runners give sentiment to your wedding ceremony.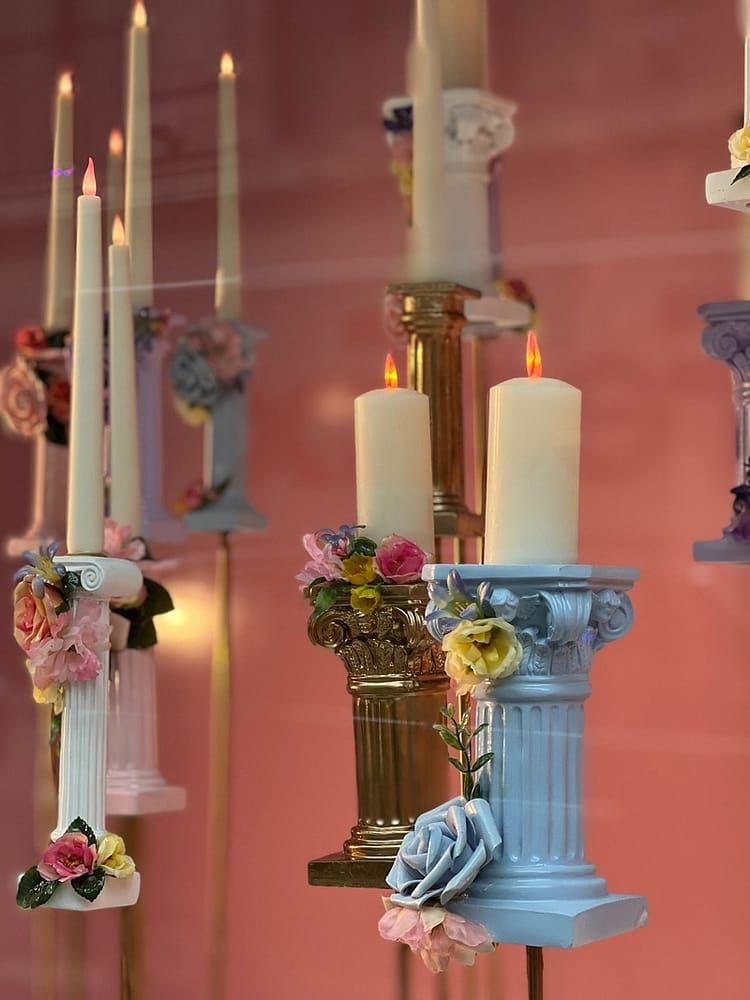 Bridal Party Gifts
To show gratitude to your wedding party, consider giving them meaningful presents like personalized souvenirs or things that represent their different likes.
You may create a well-planned and unforgettable wedding day highlighting your style, making it easier for guests to have fun, and capturing the spirit of your love story using these wedding supplies.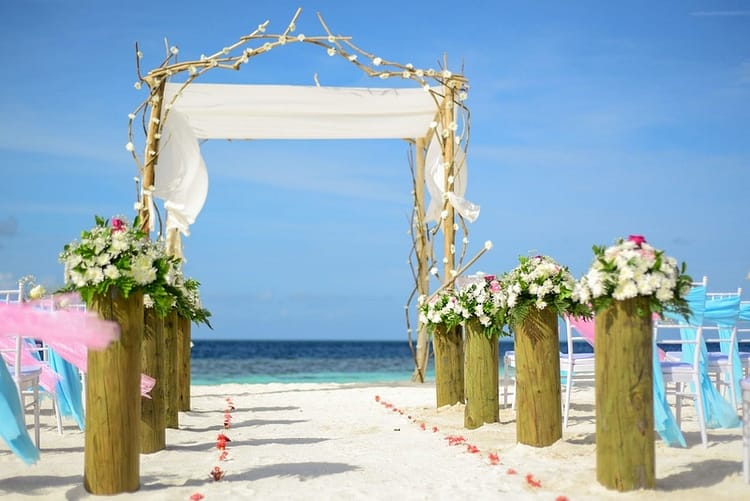 Selecting the appropriate wedding supplies and decorations is crucial for your special day. When it comes to that, Mr. Q's Magic Booth Wedding Decorations and Supplies thrives. They create a gorgeous selection of decor that flawlessly matches your concept with an excellent eye for detail. Their amazing variety offers a picture-perfect atmosphere, stunning floral arrangements, and pretty centerpieces. In addition to providing top-notch goods, their skilled crew goes above and above to make your ideal wedding a reality. You can rely on Mr. Q's Wedding Decorations and Supplies to ensure that every element of your special day is exquisitely planned and unforgettable.